MESSIER 79
(GLOBULAR CLUSTER IN LEPUS)
(Image Centred at ra 5h:24m / dec -24:31)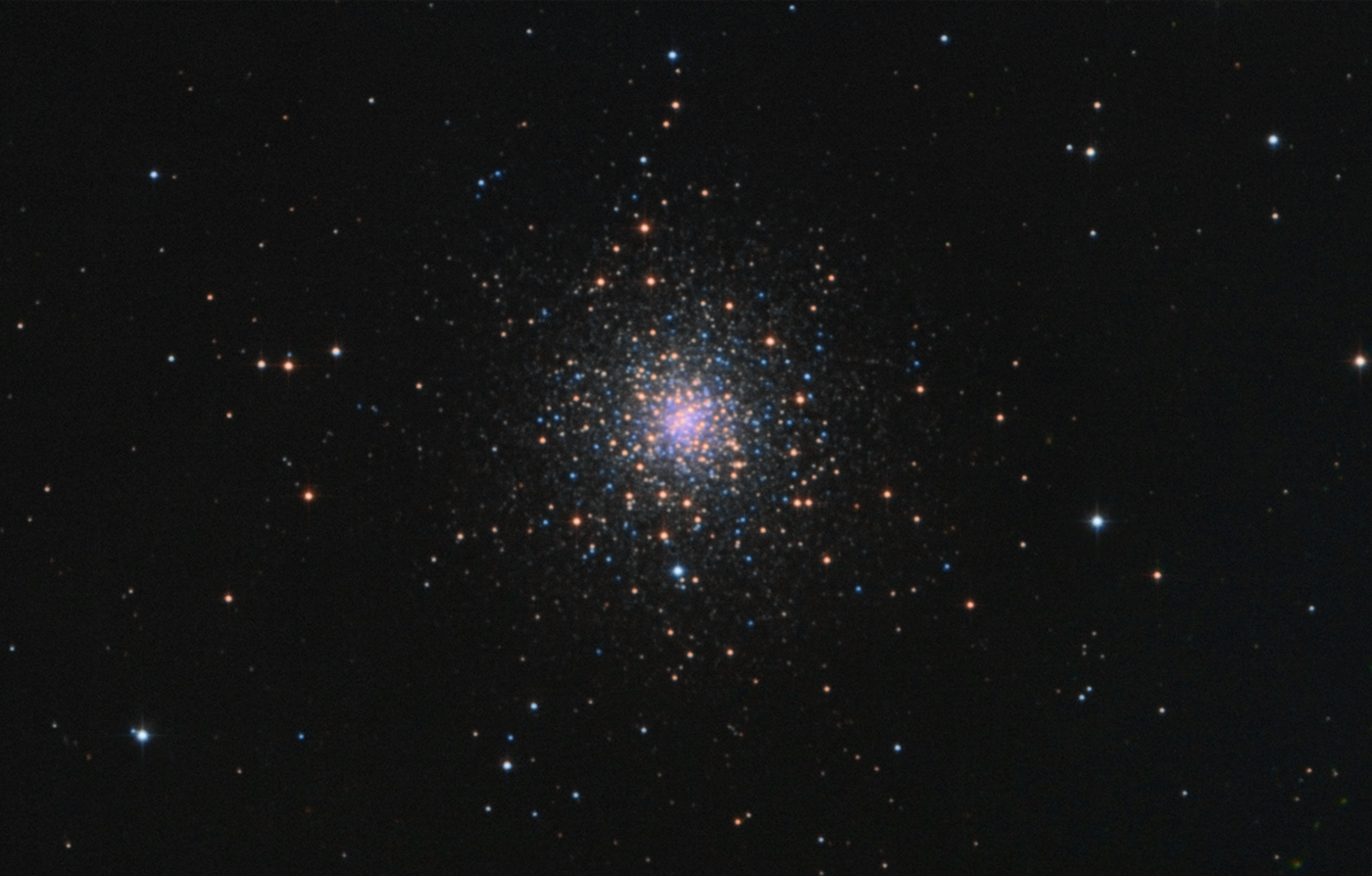 October 2019 - Home Backyard in Martinez, Buenos Aires, Argentina
---
DATA
Type: Globular Cluster, Class V
Apparent Magnitude: 8,0
Apparent diameter: 9,6 arc minutes
Distance: 42.100 light years
IMAGE INFORMATION
OPTICS: 8" f5 Orion Optics Reflector with Televue Paracorr working at 5.75
CAMERA: QSI 583 WS
FILTERS: Baader LRGB
MOUNT: Sky Watcher NEQ6
SKY CONDITIONS: Seeing acceptable, transparency bad.
EXPOSURES: LRGB (30,30,30,30) all bin 1x1
OBJECT DESCRIPTION AND IMAGE SESSION
Messier 79 is a nice globular cluster at a quite unusual location in the sky. Most globulars are grouped around the galactic center, but this is one of the few which are situated opposite to it, at a distance of 60.000 light years from the center. It was found by Pierre Méchain on October 26th, 1780 and reported the discovery to his friend and colleague Charles Messier who determined its position and included it in his catalogue on December the 17th of the same year. M79 has a linear extension of 118 light years and it receding from us at about 200 km per second. (*)
The image is severely cropped. I took the images after spending few minutes collimating the OOUK Optics.
(*) Source SEDS
---