MESSIER 7 - OPEN CLUSTER
Scorpius
(ra: 17,53.9 / dec -34º:49')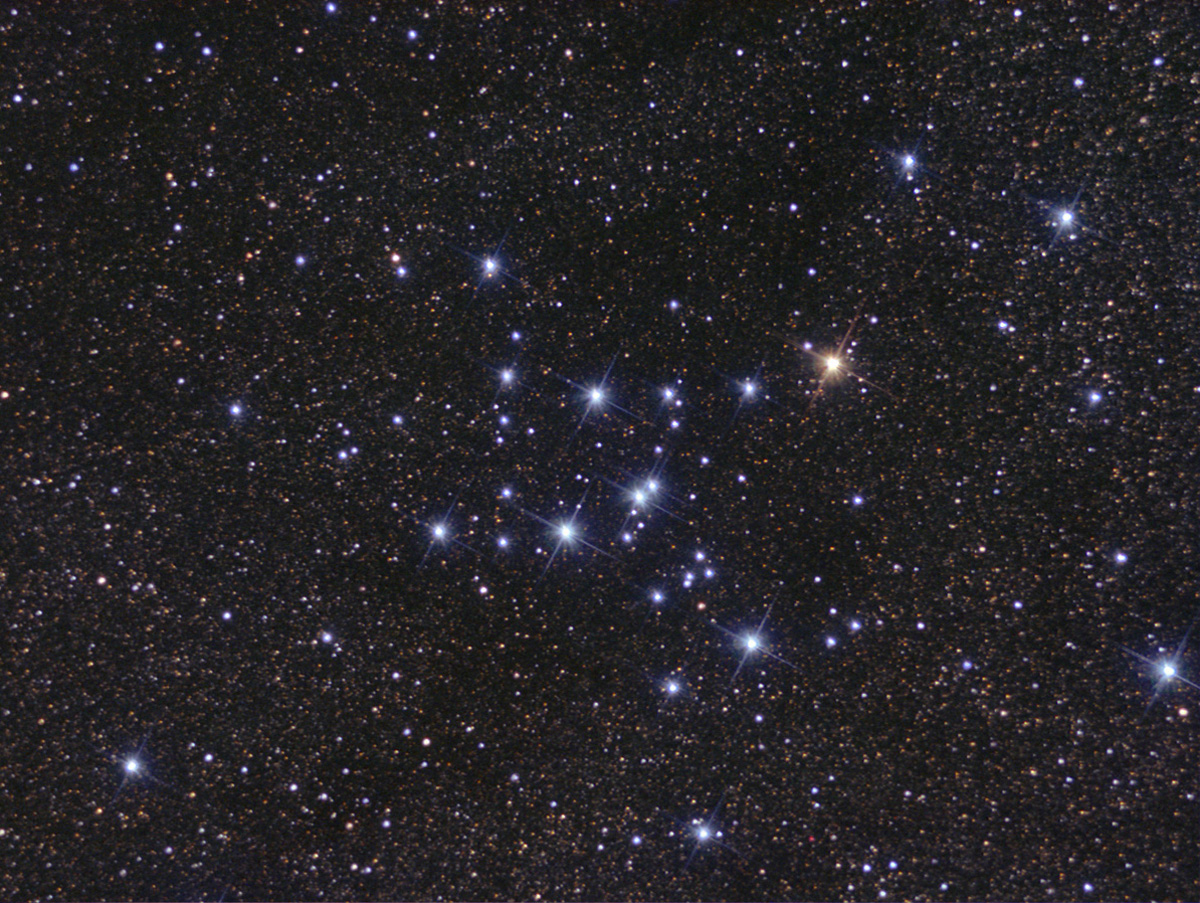 Crop enlarged version of PK 365 -4-2 here
Picture of the Set up here
---
DATA
TYPE: Open Cluster
VISUAL BRIGHTNESS: 3.3
SIZE (apparent): 80 arcs minutes
DISTANCE: 800 light years
DATE: August 17th 2008
OBJECT DESCRIPTION
At last we decided to take the 6" inch Newtonian for a ride. After more than 2 years stored, optics were covered by dust particles. We took the cell out and after a careful water cleaning we realize that the mirror was in excellent shape. Some issues with collimation though appeared, but we believe they will be solved once our expertise in the collimation area will be improved.
The night was not that good and therefore the intention to go for M7. We were surprised with the detail of the beautiful cluster and also some faint fuzzies the setup had captured as Planetary Nebula PK 355-4.2 discovered not that long ago (1949)
M7 is also known as the Ptolemy's Cluster after Greek astronomer Claudius Ptolemaeus mention by 130 AD. M7 is one of the brightest cluster of the sky. It can be seen even from urban cities and also a good target for binoculars and small telescopes. From my backyard in good nights and with some effort it can be seen with the naked eye. The cluster contain some 80 stars with a magnitude range from 7 to 12. It is quite close from the centre of our Milky Way therefore the background field full of stars.
I was very pleased with the performance of the 6 inch Newtonian, although I should fine tune the optical alignment and collimation. Some stars were severely affected and corrected with processing
IMAGE INFORMATION
SCOPE: 6 " Newtonian @ f5 (Synta) riding in a VIXEN GPDX SSK2 guided by SX Guide Head Camera and a Synta 70/400 refractor
SKY CONDITIONS: Full Moon
CAMERA: Starlight Xpress SXVF H9
FILTERS: Astronomik Type 2, IDAS LPS for Luminance
EXPOSURES: LRGB (18,12,12,12) 180 seconds subs
IMAGE ACQUISITION: Astro Art and CCD Control Interface 3.72
CALIBRATED: Images Plus. Photoshop CS
---
PK 355- 4.2 - PLANETARY NEBULA
Scorpius
(ra: 17,56.36 / dec -34º:39' 16")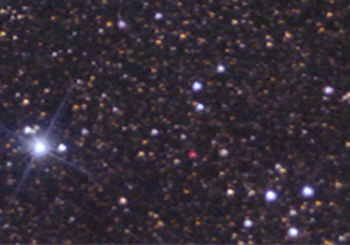 ---
6 " NEWTONIAN - VIXEN GPDX
SXVF H9
MARTINEZ - BUENOS AIRES SUBURBS