NGC 6645
(OPEN CLUSTER IN SAGITTARIUS)
(Image Centred at ra 18h:32m / dec -16:54)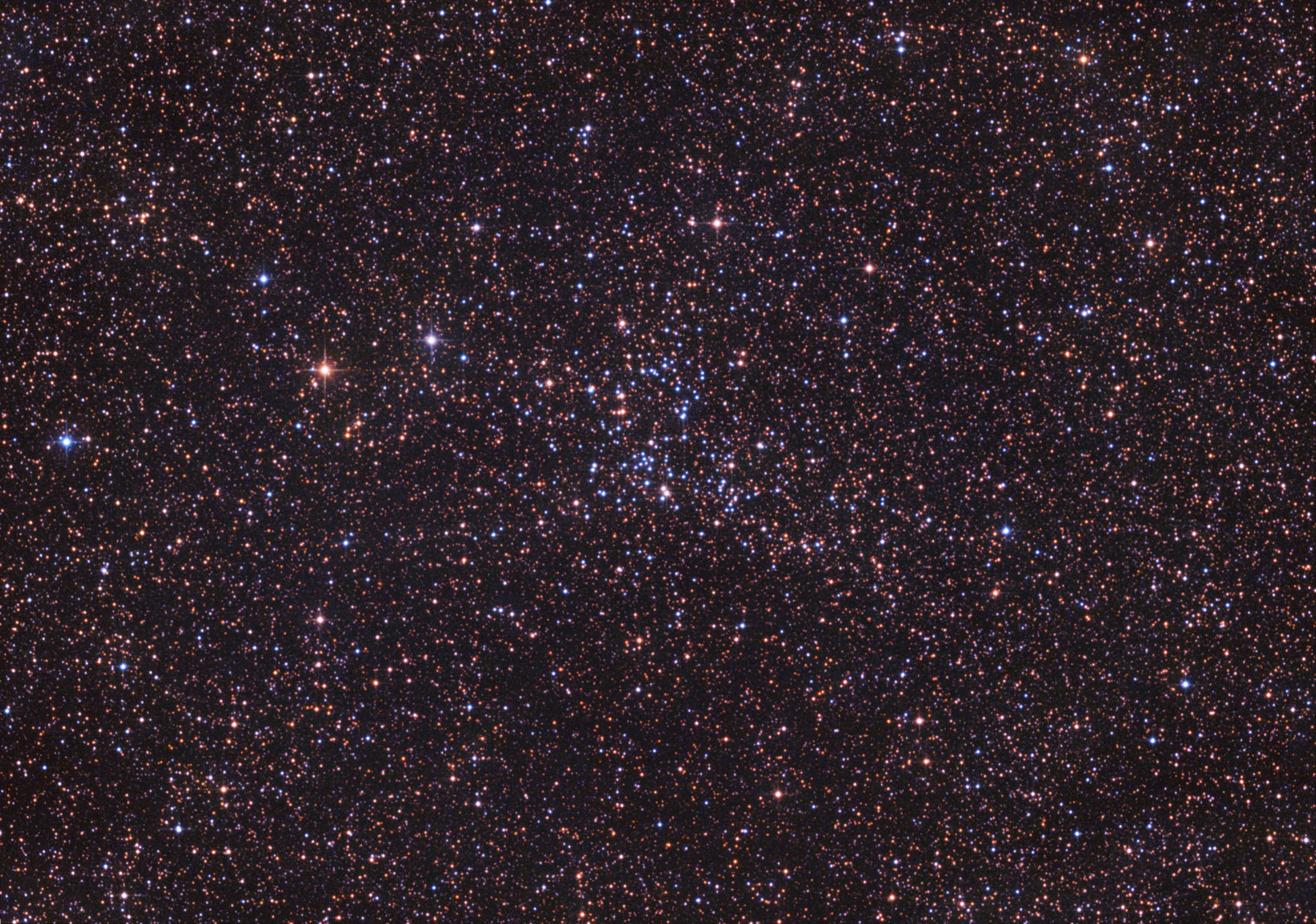 August 2015 - Home Backyard in Martinez, Buenos Aires, Argentina
---
DATA
Type: Open Cluster
Apparent Magnitude: 9
Apparent diameter: 15 arc minutes
Distance: approximately 4060 light years (or 1245 parsecs)
IMAGE INFORMATION
OPTICS: 8" f5 Orion Optics Reflector with Televue Paracorr working at 5.75
CAMERA: QSI 583 WS
FILTERS: Baader LRGB
MOUNT: Sky Watcher NEQ6
SKY CONDITIONS: urban skies.
EXPOSURES: RGB (30,30,30) RGB shots at bin 1x1 with synthetic Luminance.
OBJECT DESCRIPTION AND IMAGE SESSION
NGC 6645 is an faint open cluster that merges in the populated sky background of the constellation of Sagittarius very close to the limits with Scutum. It is quite rich in stars although most of them are magnitude 10 to 12. It has an irregular shape and clearly visible a strings of stars that extends out of the cluster to the east (in the image to the left). The image cover a FOV of approximately 45 arc minutes and north is up.
NGC 6645 was discovered by Sir William Herschel in 1786.
Although the image was taken from my light polluted backyard, the amount of stars and information gathered by the set up was fair enough for this not so popular object.
---